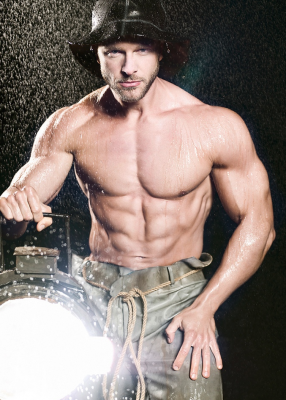 At this time of the year, when it becomes necessary to explain to Americans that no, it is not 'New Years' but ' 'New Year's Eve' and exactly what is meant by 'auld lang syne' (try explaining that to a dancer, I dare you) it occurs to me to step back and remember He who makes our little community possible.
Those of us who lived through the Great Migration might perhaps have a more pronounced wet spot for our own Dear Leader than newcomers but let's all of us take a moment to think of Noje and thank him for sticking with us through yet another year. As our world contracts to a few blogs and reruns of That 70s Show, it's important to keep close to our collective heart those balmy days of yore when our hopes were high and happiness seemed to be within our reach.
Our New Year anthem was composed by Robert Burns, poet, drunkard, Stinquer avant la lettre, who died in the gutter, forgotten, penniless. As the resident Scot let me now remember his words:
Should auld acquaintance be forgot,
and never brought to mind ?
It's a question. Should we remember the past? Or is it too painful?