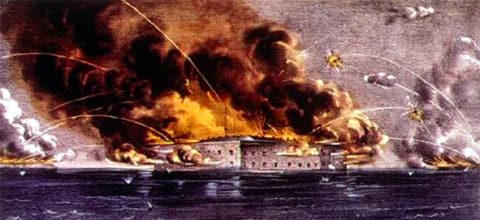 Back when all this began, when the aliens invaded and the timeline shifted and the world spun off its axis, we started wondering what life was like in Weimar Germany, knowing what's coming and being unable to stop it.
We haven't wondered that lately. Now it's more like 1860 America.
We're not alone, obviously. You probably have some excitable friends assuming the worst, and really, who can blame them? What's to stop all those (white) people from acting out the moment they no longer get their way? What's to stop politicians from preying on their fears the way they've been doing for, oh, let's say fifty years now?
What's to stop the next Civil War?