American Inception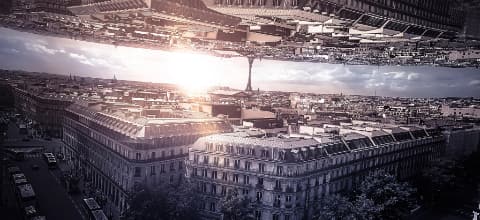 The thing to understand is that 74,223,744 people voted for Donald Trump.
That's almost 12 million more votes than last time.
Trump lost both votes, of course. He lost by almost 3 million four years ago, and by 7 million last November.
But still, he gained. Four years of this — four years of all this — and he improved. Substantially.
Thing is, these are real people. You probably know a few. If you're unfortunate, you know a lot. You know where they come from. You know how they think.
You know the problem.
It's hard to get at it, to say it in so many words. "Delusional" comes to mind, but what is that really? How does that get at how thoroughly these people are living in a fantasy of their own construction, yet are somehow able to reach their mouths with their forks without stabbing themselves in the eye? How generous is our cruel world that they're able to survive, even flourish in it, yet remain so detached from the reality of it?
The word we're looking for isn't delusional. It's psychotic. We're witnessing a mass psychosis.
"Everyone is entitled to his own opinion," Daniel Moynihan famously wrote in 1983, "but not his own facts." Twenty years later he was dead. Earlier that year, American troops had swarmed across Iraq, looking for the chemical weapons our leaders had sworn were there. They found none. Didn't matter. We had invaded and conquered. Mission Accomplished.
The facts didn't matter, someone had said. We would create our own reality just by being there.
Mass psychosis doesn't just happen. Reality does fight back. For the psychosis to persist, it must be encouraged, coddled, buttressed. We have Fox News to thank for that, but also a conservative intellectual establishment that has made a fine art of casuist dissembling, the Revenge of the Debate Club. It's the smartypants version of believing what you want to believe, psychosis by sustained misdefinition. You can convince yourself of just about anything if you set your mind to it. And they have.
But what's the point? Reality is so rich and beautiful, why resist it so hard, why work yourself into an enduring psychosis denying it? Well, validation, of course. You may be part of reality, part of the beauty and majesty of the universe, but you're also less than a speck of dust in it, and that ain't good. Psychosis is storytelling, and the story you tell yourself about your place in the universe sounds a lot better than the reality of it. Living in your own private MCU is a lot more exciting than staring at the Empire State Building for eight hours.
Con artists know this about you. They know that stories are better than the truth, and the good ones know how to spin them. They know how to satisfy you, to massage your need to be the hero in your own tale. They do this because they want something from you — your money, your approbation, your vote — and they've figured out how to extract it from you, the stories they need to tell to get you to buy in, the psychosis needed to seal the deal.
Which of course is where we're at this week, the culmination of a Big Con in Congress, a floor show to attend the mundane business of confirming electoral votes already cast. It doesn't matter that Trump lost; what they see is a target-rich environment of 74 million voters ripe for the picking. You won't find an audience like that anywhere else in the land. The best TV shows rarely break 20 million viewers these days.
Nor will it end there. These people expect to lose, know they will. But the story will endure, the story of the Stolen Election, and they're all positioning themselves to be heroes of the tale, the beneficiaries of the psychosis they're working so hard to inculcate. They've all seen the Master at work, and they're ready to complete their apprenticeships.
This is the realization of the dream of Ronald Reagan, who told people lies they wanted to hear instead of Jimmy Carter's cold truths, heroic lies for the masses, financial lies for the wealthy, intellectual lies for the intelligent, the inception of ideas resistant to facts. This is what you get after forty years of sustained effort, of lies upon lies upon lies, all to keep people from witnessing the reality around them, to reject the evidence of their eyes and ears.
Donald Trump is not a new phenomenon in American politics. He's just the perfection of it.
Add a Comment
Please
log in
to post a comment