Taking It to the Limit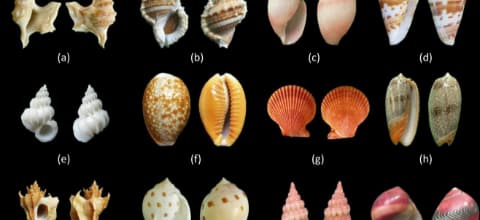 You have to wonder what it will take.
Let's set aside the polls showing that half of white folks still plan on voting for Donald Trump, despite everything. Last we checked, he was holding a ten-point lead over Biden with the melanin-deficient — half his 2016 margin among haoles, so there's been some improvement.
The rest? Lost souls. You may have encountered a few on Facebook.
So when we wonder what it will take, we're not talking about them. We're talking about the rest of us. And we're asking, well, we're asking how long the rest of us will put up with this shit.
Or at least enough of us.
The 39 million citizens of California share two senators among them. So do the 1 million citizens of Montana. That ain't right, y'know?
Donald Trump lost the popular vote in 2016 by nearly three million citizens, yet he still took office. That ain't right, either.
And Donald Trump and the Senate are about to install their third Supreme Court justice, increasing the likelihood of outlawing abortion, eliminating Obamacare, throwing this election, and god knows what else.
That really ain't right.
So what will it take for the citizens of the United States to rise as one and say fuck this shit?
Well, we dunno.
We're familiar with calls to action among lefty types, and it's not like the nation has been lacking for protests during this covid-smothered year. And while they have been necessary to bring attention to problems that non-protestors would prefer to ignore, they're not yet sufficient to bring about the deep change that's required to get us out of this mess.
We're looking at something bigger. Something massive. Something that won't go away until grievances are redressed.
And there's the problem. If your skin is as pink as a bunny's nose, if you've been paying the rent and putting food on the table throughout the past four years, well, maybe you've been shouting at your news-delivery device of choice, but shit hasn't been real, y'know? We may yearn for seeing certain heads on pikes, but we live in a comfy place in a nice city, and life hasn't changed all that much for us, not really.
Now imagine someone like us who doesn't wallow in every tidbit of bad news.
Complacency doesn't get your butt off the couch. It doesn't get you out of your shell and out in the streets. It doesn't get you burning the phone lines to your elected but electorally timid representatives.
We grew up during the Vietnam war. Our babysitter had a map of that country on her closet door. The map was marked with locations her son had been. Her son was an Army cook. Drafted, we presume.
That shit's real. More real than Walter announcing the weekly death counts on the teevee.
And, we fear, that's what it's gonna take, an unavoidable reality touching the lives of people who haven't been touched by anything yet, even those whose hearts — and votes — are in the right place. We already know we can't have nice things, but those are things we don't have anyway. It's the things we do have that will need to be taken away for a substantial number of people to finally see what's been happening all along.
And by then, it's gonna be that much harder getting them back.
So yeah, we're saying we want a revolution. Of some kind. A revolution in attitude would do nicely. But what we're seeing isn't enough to make one happen.
Even now. As real as shit is, it just ain't real enough for enough people. Some days we wonder whether it will ever be.
Add a Comment
Please
log in
to post a comment