Groundhog Days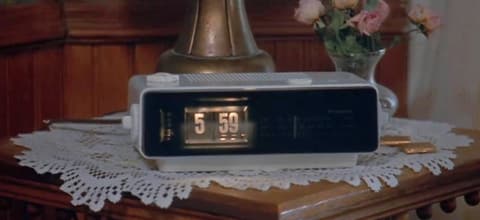 6:00 am: "I got you, babe…"
6:01 am: Throw clockradio against wall, shatter it to pieces. Don't worry, it'll be whole again tomorrow.
6:05 am: Coffee!
6:08 am: Christ, he tweeted again.
6:09 am: Retweet from 2013 saying the exact opposite.
6:11 am: Check latest Covid death count. Recall that we wrote something about Covid deaths exceeding Vietnam War. More than three Vietnams ago.
6:14 am: Read news about another unarmed Black person being executed by police in the streets.
6:16 am: Read complaints about protests over police executing unarmed Black people in the streets.
6:18 am: Read about police firing weapons into protests over police executing unarmed Black people in the streets.
6:25 am: Look at red-sky photos from Oregon and California friends.
6:28 am: Recall SNL "Global Warming Christmas Special" sketch from 1990.
6:29 am: Recall Global Warming warning from CBS special in 1958.
6:30 am: Recall longstanding view that people will deny global warming until it's too late. Now consider that optimistic: There's always another excuse.
6:35 am: Read Facebook post from high-school friend who blames Oregon fires on Antifa and BLM.
6:38 am: Read story about Oregonians confusing the Bureau of Land Management with Black Lives Matter; wonder how, as a native Oregonian, that's even possible.
6:39 am: Recall Spotted Owls.
6:44 am: Throw dart at map of United States.
6:45 am: Read news about voter suppression happening in that state.
6:47 am: Read tweet from authority figure saying Trump can't do what he just said he's going to do, ignoring everything Trump can do short of that.
6:49 am: Read news about yet another government agency becoming irredeemably politicized.
6:55 am: Read complaints about NYT coverage of just about everything.
6:59 am: Finish coffee.
7:00 am: That's enough for one day! Let's drink some bleach and start over again.
Add a Comment
Please
log in
to post a comment