The Narcissist in Winter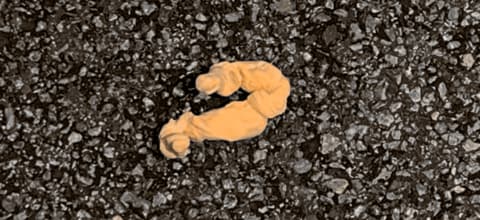 You may have heard that he made a couple of appearances this weekend.
Or maybe you didn't. You can read the reports, but usually we don't have to wait for the news to hear what he said. Everybody's talking about him anyway.
But not Friday night, and not Saturday night, either. Statue garden? Barely a ripple. New race war? Save it for the Analysis columns.
For the first time since he descended the Escalator to Hell, Donald Trump was being ignored.
We first observed this phenomenon, this condition, a couple years ago, how there was no escaping him, no escaping his presence, day in, day out, how smothering it all was.
And we don't even watch television. Stopped listening to the radio some time back. Haven't heard him actually speak for more than a sentence or two since the convention. Donald Trump permeates the culture as only a dictator can, inescapably.
He wasn't ignored for lack of trying this weekend. He didn't take the holiday off. He was doing his best to grab attention like he always has, as only a sociopathic narcissist can do, and all we heard about was Those Damn Kids setting off private fireworks all over the place.
Donald Trump had given up on Covid, given up on America, and now Americans were giving up on him.
We've been seeing the signs for weeks. The faltering polls. The shambolic attempts at grandstanding. The private admissions of failure. Mitch McConnell telling Republicans they need to fend for themselves. Tulsa.
It's all winding down. Finally.
We've been careful about that, careful about our optimism, careful about our hope. Like everyone else, we're desperate to extrapolate, desperate to take a nugget of information and stretch it into the downfall of tyranny. (Well, this tyranny. The Senate ain't going anywhere.) But against that is our deep fear of another oh shit at 10:45 on election night, when we learn that everything we know is wrong.
We know where the majority of voting Americans stand, have always stood, but we also know that the Electoral College has nothing to do with the consent of the governed, and that many in power would prefer that some of the governed not express their consent at all. That all remains in play, especially during a pandemic, especially with a Supreme Court majority that would rather see voters risking their lives than spare them that danger.
And yet.
We're 120 days out from the latest Most Important Election of Our Lives, and dammit, people are ignoring him, consigning him to the dustbin of history in real time. Maybe it's just the holiday weekend, the incessant pop-pop-pop-pop grabbing everyone's attention instead, but fuck it, we'll take hope where we can get it.
Add a Comment
Please
log in
to post a comment