Summer is Coming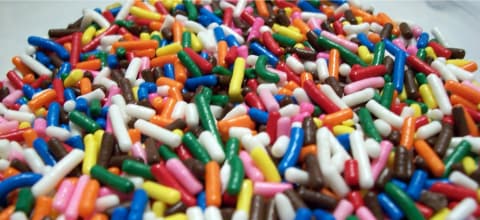 "Ok," the post began, "I need to say that this is the most ASININE thing I've seen yet."
The caps were not ironic. More were to follow, and quickly.
"Went to Twisters Soft Serve Icecream," it continued, "and ordered 2 doggie cups. Then I wanted a friggin icecream cone with jimmies — nope. Not allowed."
You probably have questions. We know we did.
Twisters is a local establishment serving the fine people of Pittsburgh. It's a seasonal business, closing each fall and reopening in the spring. This year's reopening was May 1, but given the circumstances, new restrictions applied: masks, distancing, and "everything will be served in cups."
You want a cone? They'll put an empty one on top. Such are the times we live in.
"Thank you for understanding," Twisters posted. Perhaps prematurely.
The customer was unhappy. "Have you EVER TRIED to flip a cup of jimmie-covered ice ream onto a cone??!!"
Couple of notes here. "Jimmies" are sprinkles, in case yours have never been rustled. And we wrestled with our conscience whether to correct "ream", but we really want you to have the flavor of the thing.
Also, no: We have not attempted the Jimmie Flip. Maybe if it was a hard cone, we might try using it as a scoop. Granted, it wouldn't be the full Jimmies Experience, but it would be something.
Let us be clear: We have not walked a mile in this man's moccasins. What he is describing is beyond anything we have lived.
And he's just getting started:
"I told the girl this is f stupid and I cannot eat it. Jimmies all came out; icecream all slopped. She can TOUCH the f cone with her BARE HANDS to put it upside down on the icecream but CANNOT hold it with a napkin to fill it up!!!! DAIRY QUEEN had NO ISSUE with making a NORMAL cone this week. It must be a scientific theiry that if a cone is touched by a bare hand but placed UPSIDE DOWN EMINTO icecream it cannot spread covid 19. If, however, it is rightside up with icecream swirled into it, well…..BEWARE!!! There's covid in that swirl!!!! F RIDICULOUS!!"
Plus two angry-face emojis, because repetitive punctuation fails the imagination.
You're forgiven if you mistake this for an improv comic trying out a Jack Nicholson rant from Five Easy Pieces. Although, after refreshing our memory with the clip, we're now Team Waitress.
We've been living with this post for a few days now, the intensity of it, the spittling anger of it, the injustice of it. The man was denied his jimmies, and now there's hell to pay.
Life doesn't get much worse than that.
For him, anyway.
There are other lives lived in this land of ours, lives that encounter more than the heartbreak of wasted jimmies, lives that endure more than a frustrating visit to the local snack shop. There's anger out there, the anger of generations, the anger of centuries, anger that people whose jimmies sometimes get rustled — like us, to be honest — can't begin to fathom. And that anger is going to find its expression, pandemic be damned.
Summer is coming. It's gonna be a hot one.
Add a Comment
Please
log in
to post a comment