Goodbye to All That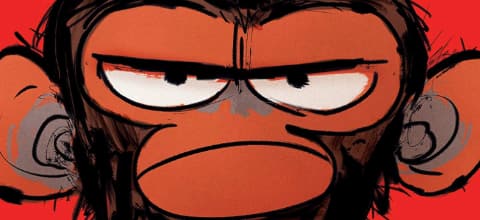 A decade is an arbitrary unit of time, but there's usually a story you can tell about it, at least through the 20th century and into the 21st. And had Hillary Clinton won the Electoral College, perhaps we could have coherent thoughts about the 2010s as well.
Instead, Donald Trump descended the Escalator to Hell on June 16, 2015, pretty neatly cleaving the story in half.
If you ignore Death Panels, anyway.
That was 2009, to be fair, as was the Tea Party that birthed them. And Sarah Palin, whose confident stupidity was a sign of things to come, was 2008. So was birtherism, originally, years before Trump merged with it.
Oh, that was 2011. How tidy! So was that White House Correspondents Dinner when Obama took Trump down a peg!
Narrative engaged!
What else happened in those first five years? Democrats were "shellacked" in the 2010 midterms — see Tea Party, above — setting the stage for the gerrymandering and voter suppression to come. Citizens United? January 21, 2010 — it doesn't get tidier than that.
Newtown? 2012. That's when we learned the value of life in the United States is basically nothing.
Because Barack Obama was president for seven years of the decade, we want to make the narrative about him, or at least inspired by him, a steady hand navigating us through the chaos until we ran aground without him. We want to make the decade like all other decades, a story of progress, or at least hope, or — if you were around for the 80s — fun distractions from dismal politics in popular culture. But the Ice Bucket Challenge isn't up to that task. Pokemon Go seems forever ago.
The narrative, alas, is this: The 2010s started bad and got worse. Much, much worse. There was a moment it looked like we might not even make it to 2020, at least in any recognizable form. The 2018 midterms put a brake on that — we're still barreling toward that cliff, but not quite as fast.
Speaking of cliffs: atmospheric carbon dioxide was measured beyond 410 parts per million this week. Until the 1950s, it had held below 300 ppm — for 800,000 years.
What's the magic number? Well, uh, 400 — which we passed in 2016. The seven hottest years on record are from the 2010s. 2019 will make it eight.
In the last week of 2009, as that horrid decade was coming to a close, the Zombie Survival Guide broke into the Amazon Top 100, a fitting commentary on the times, we observed. We can't find anything quite as apt ten years on, but considering the mood this decade leaves us in and begins the next, we need look no further than Grumpy Monkey, "The hilarious New York Times bestselling picture book about dealing with unexplained feelings… and the danger in suppressing them."
Yeah, we're gonna have a lot of those in the years ahead.
Add a Comment
Please
log in
to post a comment