The Prison Guard in the Cell with a Rope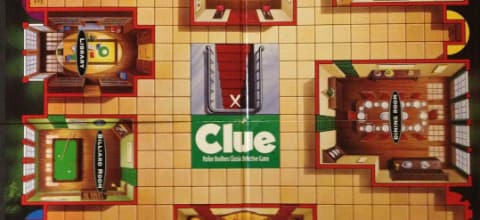 First off: Yay.
We have no interest in capital punishment. No faith in it, really. As administered, there's no justice in it — statistically, guess who's executed disproportionately — and much cruelty, especially with states freestyling their lethal cocktails in recent years. There's also no certainty to it — innocents die — and then, if you'd like to get into some geeky theoretical chatter about The State, we're there for it.
But we're no gentle pacifist. Sometimes you just wanna fry the bastard. But state executions are problematic in theory and application, so you settle for the justice that's otherwise available and appropriate under law.
Unless some asshole wants to spend long, painful minutes asphyxiating himself while dangling from the ceiling, in which case, y'know, sometimes shit takes care of itself.
Yay.
Oh, and since we brought it up, the timing kinda sucks. Secrets now go to grave, secrets that would have been revealed in a court of law, revelations that would have brought other assholes to justice. Except that the investigation continues, the victims are still out there, and we'll see how that goes.
Anyway, had to get that on the record. Had to admit to a certain satisfaction that Jeffrey Epstein would hang himself.
Unless he didn't.
That's a possibility, y'know, that he didn't die by his own hand. We know as much about prison culture as most people — that is, from movies and TV — and we know that some kinds of assholes aren't welcome there by the other assholes, and, them being assholes, they have ways of making their displeasure manifest. We know that happens, or at least we know it can be a convenient plot point.
We also know — again, from movies and TV like most everyone else, but with some actual news to back it up on occasion — that the folks running the joint aren't always paragons of integrity, that if you are someone outside who wants something done inside, you can probably find someone happy to complete the transaction for you.
Especially if you have the resources.
Which brings us to Saturday morning, when Jeffrey Epstein was discovered in a state of not being alive.
Or, rather, when everybody found out about it.
It's August, and it's hot enough without someone opening a blast furnace in our face, but WHOOSH did that heat hit. It was Trump that dunnit, or the Clintons, or maybe the Royal Family, or just pull any insanely wealthy dude out of a hat and run with it. It had to be a hit, because there is no conceivable possibility that Jeffrey Epstein committed suicide.
Which was the interesting part. Suicide wasn't dismissed upon consideration, it was dismissed without it. You would have to be stupid or naive to think he actually pulled that off by himself.
It's interesting because of the presumptions underlying that attitude, starting with the presumption of professional competence. Go ahead, check out the reputation of the Metropolitan Correctional Center. Check out the known problem of prison suicides. Consider any bureaucracy you've encountered or worked in. Consider the people there you've encountered or worked with.
Human organizations are like that. They fail. They fail in their missions. They fail in their procedures. People fail to follow their procedures. People fail to care. Punch in, punch out, go home.
The rush to call this a hit, the certainty that it couldn't possibly be suicide, fails to take all this into account. The cynicism that it must be a hit reveals a naïveté about the mundane reasons it might not. What's presented as cynicism is actually pure childish fantasy.
We've seen those movies, too.
It's very much possible it was a hit. It's also profoundly possible it wasn't. And unless you're willing to take both possibilities seriously, you're just playing a board game.
But hey, at least the asshole's dead. Bad timing and all, but we take our satisfaction seriously, too.
Add a Comment
Please
log in
to post a comment