Ugly Americans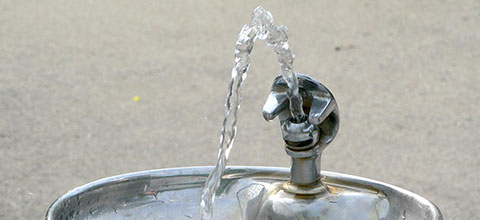 Might as well call it: We're about to endure one of the ugliest elections in American history.
Granted, we've only been around for sixty years of it, so we might be giving undue weight to the present, which, unlike the past, is always uncertain. And granted as well, the 1860 election had certain consequences that we're not facing. Yet.
Funny thing about the Civil War: It broke out five weeks after Lincoln's inauguration, and ended—
See, that's the funny thing. It hasn't.
We grew up thinking it had, that the Civil War was long past, that the colored drinking fountains of Jim Crow were artifacts revealed in old photos, that the moral arc of history was indeed bending towards justice, that there was an inevitability to it all, although you had to be very patient about it.
We were also born in an America that was almost nine in ten white folk. Last count, that was below three in four. You wouldn't believe what a difference that makes. There's overwhelming, and then there's overwhelming. Remove the italics, and all hell breaks loose.
So we're gonna have an historically ugly election because white folk aren't fucking enough.
(The Pill? 1960. There's your demographic freefall from italic to roman.)
White males in particular have a problem playing nice with others, as we've been seeing — again — the past week. A brown woman who worships the wrong god — or the right god in the wrong way, to be historically specific — is being attacked for what she is, although everyone is taking pains to say it's really about something else. A white woman who's good at hard math is being attacked because her hard math gave us a groovy picture of a black hole, and surely some dude did the work instead, even if it turns out he's gay. And our Great White Male Leader is making his usual noises about brown people from warmer climates.
Everyone wants to make it about Trump. It's not about Trump. It's about the ugly forces he's unleashed, forces that were there all along, forces that have been nurtured by one major political party since 1968, a mere three years after that last major piece of civil-rights legislation, the one that fooled us into thinking the moral arc of history was bending as designed.
The Civil War never ended. We've been living in a Cold Civil War for more than 150 years. And it's gonna get really ugly over the next eighteen months.
It's gonna get ugly because there's nobody around to shame it. Us, sure, and you, but neither of us is a New York Times columnist. Neither of us is a power-fellating political reporter. Neither of us runs a cable news network. Neither of us is in the leadership of a major political party. It's gonna get ugly because the institutions of American civil society are gonna let it get ugly, just like they've been letting it get ugly the past ten years, or the past forty, or fifty, or 150.
They really can't help themselves. We'd do better to stop expecting them to.
To be fair about the historical evolution of justice, this may just be the last burst of white racism, the death rattle of an overwhelming majority before it descends into the abyss of mere dominant plurality. American White Males like us — well, a generation or two younger than us — may finally learn to play well with others, because others finally have some toys.
Which would be fine, except by then the world will be more trashed than Julian Assange's embassy digs.
It's gonna get ugly. And then it's gonna get even uglier.
Add a Comment
Please
log in
to post a comment