Beautiful World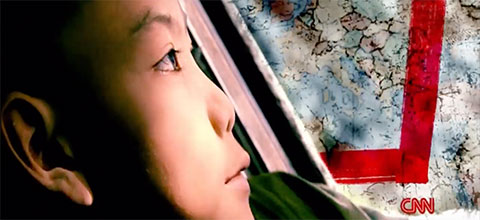 We are not a foodie.
We have the culinary taste of a five-year-old. You put something unusual on our plate, we will resist. We may have an adventurous mind, but our mouth is strictly domestic. The only food group we consume is Comfort.
We love Anthony Bourdain.
We weren't much aware of Bourdain until his CNN program turned up on Netflix a few years back. As a rule, travel shows don't interest us, at least not since Wild Kingdom. We don't even know why we dipped into Parts Unknown. But lord, were we hooked fast.
There is humanity to Bourdain's work, and joy. He doesn't just travel; he opens his soul to the destination, and the people he meets. He doesn't point his camera at the exotic; he domesticates it, making the people he encounters familiar neighbors, whatever their station.
Especially cooks. Bourdain loves cooks wherever he goes, on the streets, in homes, in five-star restaurants. In less-capable hands, his food segments could easily devolve into Weird Shit People Eat. But everything he does is filled with enormous empathy, and that's what hooks us, even if we personally would run away screaming from a Blue Apron box on the porch. We would travel with him. We would brave the unknown, and try that balut egg. The one with the feathers inside.
So yeah, we've binged Parts Unknown, we've read Kitchen Confidential, we're utterly fascinated with what happened when Bourdain visited Lebanon just as the bombs started dropping — but do you really know the man, mediated through media? Is there some unsavory detail that conveniently gets lost on the editing-room floor?
Bourdain anecdotes have been flowing on Twitter Friday, following the news of his suicide in a French hotel room. They all confirm that yes, the man we saw was the man he was. But among them was this story from Evan Benn, revealing that Bourdain was even more.
Bourdain was in St. Louis for a 2010 book tour. A fan — a young boy — asks Bourdain where he should travel in the world to eat.
Once he's in remission. From leukemia.
Spain, Bourdain tells him.
Benn's a reporter, runs a story on the appearance. Soon afterward, he gets a call from Bourdain's assistant. Bourdain's serious about the recommendation. He wants to send the kid to Spain. Wants the kid to have the time of his life.
Benn connects Bourdain with Make-a-Wish, and it's on. "He set the kid up at the best restaurants & helped make the trip incredible," Benn wrote Friday. "He was special."
How special? Until Friday morning, Bourdain's involvement was missing from the story. He didn't want any publicity for it. It was all about the kid.
"He may not realize it, but he inspires a lot of people to live life a little more, to get off the couch and do something," Evan Piña-White said on the eve of his 2012 adventure. "He's someone I can look up to."
Anthony Bourdain found joy in the world, and shared it generously. It's a tragedy that he didn't reserve enough for himself.
Add a Comment
Please
log in
to post a comment