Will Stormy Daniels Be Appointed AMERICA!'s First Secretary of Orgasm? Can Trump Resist This Crucial Opportunity?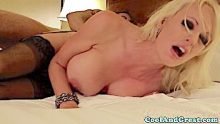 It's clear Melania didn't agree to the FLOTUS gig and never liked being in the same city with Trumpfuck.
And it's also clear no one cares or is surprised that Trump runs with hookers and porn artists.
So what will happen when Trump dumps Melania and writes a check to move Stormy into the White House as his live-in whore?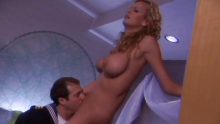 Can AMERICA! afford to give up the opportunity to establish its first SECRETARY! OF! ORGASM! ?
Is AMERICA! ready for pornographic press conferences from the new SECRETARY! ?
Add a Comment
Please
log in
to post a comment