The Senescence of the Senate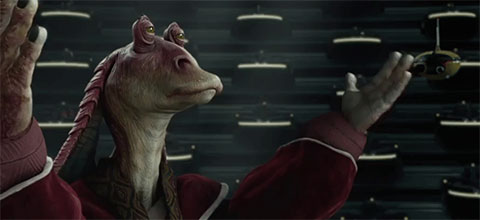 During Tuesday night's vote on the motion to open the Senate healthcare bill for debate, senators representing 143 million citizens voted in favor, while senators representing 179 million citizens voted against.
This was considered a tie.
To break the tie, a man who was elected with almost three million votes less than his opponent stepped in to bring the bill to the floor.
And with that, the Will of the People had been expressed.
The Senate is the only institution in American governance that does not even pretend to represent Americans. Instead, it represents territorial units of America, land instead of people. That land is not evenly divided, but the result of historical circumstance. And that land does not include the District of Columbia, which boasts more souls than Vermont or Wyoming.
There is no reason for any of this.
There are only excuses.
We have spent a lifetime being told the virtues of "federalism". And virtues there are, particularly in the exercise of power. The concerns of Oregonians are not the concerns of Floridians, and governments that exist to respond to the needs of different regions devolve power to the appropriate level — just as within states, city and county governments devolve power even closer to citizens.
And, over time, the authority and scope of the power exercised by states has been generally, if sometimes contentiously, understood. We know how the contraption works. We know what goes where, for the most part.
But states are not sovereign. We do not require passports to cross state borders, we do not require multiple citizenship to relocate from one state to another. We are citizens of one nation, and that citizenship guarantees us rights that states cannot overrule or undermine.
We are Americans. And we seem pretty proud of that. Lord knows we chant it often enough.
But we are not represented as Americans in the United States Senate. We are represented as states.
We are told that this is the genius of Federalism, a fancy concept whose only purpose is to disguise the fact that it is total bullshit, that the structure survives only because it represents the naked exercise of self-sustaining power. It endures because the people who benefit from that power, whose assent would be required to alter the structure itself, have no interest in surrendering their privilege.
We are told that the Senate protects us from the tyranny of the majority, which we might even believe if our country was as solicitous to all its minorities as it is toward white rural residents.
We are told that the Senate spares us from the passions of the moment, when similar protection could be easily provided by mandating, say, a ten-vote spread in a body of equitable representation.
We are only a Federalist Republic when it serves the minority interests of those who wave that banner. Otherwise they, like the rest of us, prefer to invoke The American People, the citizens of one nation, not the scattered residents of arbitrary regional governments.
As bad as this is today, especially this week, it will only get worse. As older generations die off and newer generations rise to adulthood, Americans will be clustering in larger cities and states. That 50-50 Senate vote in ten years will not hide a gap of 36 million citizens, but millions more.
And the cries of Federalism! will grow even louder, to drown out the growing realization among citizens that their government of the people isn't really, not by a long shot.
The problem, as with the Electoral College, is that a governing structure that no longer even vaguely expresses the consent of the governed loses its legitimacy. And without legitimacy, without a general acceptance of that authority among citizens, a moment arrives when that governing structure simply collapses.
We should know. That's why we're Americans in the first place.
Add a Comment
Please
log in
to post a comment