Groundhog Day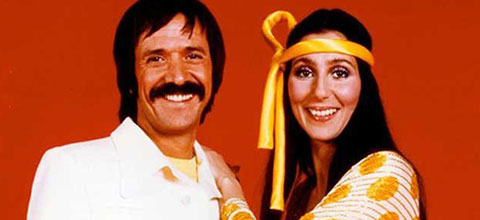 We spent a very pleasant Sunday devouring Al Franken's new book, Al Franken, Giant of the Senate. In it, Al Franken explains how he took Al Franken hostage to run for Senate, only to discover that Al Franken was in his heart all along. If you've been missing Al Franken, it turns out Al Franken never went away.
There's a callback to his previous book, Lies and the Lying Liars Who Tell Them, which prompted us to relive the bygone days of 2003, when it was first published. And while wallowing in the nostalgia of John Ashcroft being a public figure, we stumbled across this passage:
"Those early months were heady days for George W. Bush. Emboldened by his landslide victory, Bush passed a $1.6 trillion tax cut which went primarily to the rich, pulled out of the Kyoto Protocol, delayed rules that would reduce acceptable levels of arsenic in the drinking water, and implemented the enormously successful Operation Ignore."
You might forgive us for wondering whether we've been actually waking up to Sonny & Cher the past five months.
The book itself remains remarkably (or sadly) relevant, describing the methods of what we used to charmingly call the Right Wing Attack Machine, whose partisans lie with total impunity and broad distribution, and whose politicians use every dirty trick in the book to throw elections.
The only difference we can discern is that the politician at the very top still felt compelled to appear above the fray, calling for healing the wounds that his minions were actively opening. It's adorable he even bothered.
But as we were contemplating what general remarks we might wish to foist upon an unsuspecting public, the paragraph above stopped us in our tracks.
Why, our president today is promoting an enormous tax cut that will benefit the wealthy! (And kill the less wealthy in the process!) Our president today has announced a withdrawal from an international treaty on climate change! Our president today is dropping regulations that keep water safe! And our president today—
Well, maybe we need to explain that last one.
"Operation Ignore" is Franken's blanket term for the Bush Administration's initial inaction on terrorist policy. In Franken's telling, the Clinton Administration had planned a thorough approach, approving the final draft just weeks before the 2001 inauguration. But rather than saddle their successors with a hot war, they just wrapped the plan in a bow and left it as a parting gift.
Which was then promptly ignored.
You might recall that there was a peculiar animus towards the outgoing administration from the incoming — just like today! — and the New Boss's minions had their own ideas about things. A few holdovers kept pressing the grave urgency of their case, however, and finally got a warning through to the top.
That part you might also recall: "Bin Ladin Determined To Strike in US".
Why, our president today is ignoring a foreign threat to America!
And we hope to god that's the only one.
But the general point we were going to make before being interrupted by the Ghost of Calamity Past is that while today's circumstances may be a wee more severe than in the recent past, there is nothing new about them.
Trump is not a Perfect Storm of unique conditions, but the inevitable result of conditions that have persisted twenty years on this accounting, or forty years if you care to trace it back to the rise of our last Teflon President.
And if you want to trace it back even farther, we won't stop you.
There is nothing we can do about those conditions. They exploit a sick vein in our national life, one that preceded us, and should humanity survive, will outlast us.
But we can contain them, as we have also done in the recent past. Problem is, people often fail to exercise their one certain means of opposition. And as soon as we figure out how to get anyone other than Fox-addled retirees to vote in non-presidential elections, we'll let you know.
Add a Comment
Please
log in
to post a comment