Kremlin-Turk Triple Agent Mike Flynn Going to Cashier TRUMPLIGULA! For Immunity! Time to Fit TRUMPLIGULA! For a Wedding Dress for His Husbands in Allenwood!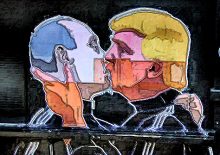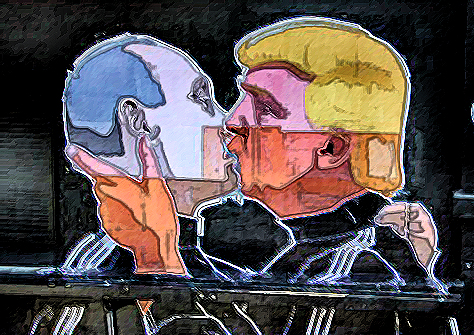 The Wall Street Journal reports today that Kremlin-Turk triple agent and traitor-for-hire Mike Flynn, President Donald Trump's former national security adviser, "has told the Federal Bureau of Investigation and congressional officials investigating the Trump campaign's potential ties to Russia that he is willing to be interviewed in exchange for a grant of immunity from prosecution, according to officials with knowledge of the matter."
It's time for TRUMPLIGULA! to renew his subscription to Brides Magazine or to ring around to some of the contestants at his beauty pageants to get tips on picking out a wedding dress for his stretch in Allenwood.
Good going Mike. States' evidence is cute but justice will catch up with you some day, ASSHOLE!