Cold as Ice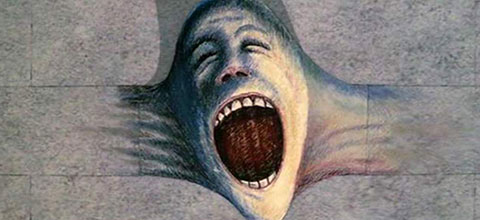 In the first three weeks of the Trump administration, we have learned not to trust anything its representatives say.
This comes as no surprise.
To add an additional degree of civic epistemology, we have also learned not to trust anything they say about anything they said. For anyone speaking with Trump's authority, truth is an undiscovered country.
Which is why, when we are told that this week's raids on undocumented immigrants are merely a continuation of Obama's policy, we have no reason not to conclude that such explanations are total bullshit.
Make no mistake, Obama was no stranger to deportations — 2.5 million people over his first six years in office, more than his predecessors. In 2013, two-thirds of those deported had minor criminal convictions at best. Even after deportations were "prioritized" to focus on dangerous offenders, 44 percent still lacked a criminal record, while less than 7 percent had committed violent crimes.
So it's entirely possible, as proclaimed, that this week's raids are merely a continuation of existing practice, and we're only noticing them because of who now sits in the Oval Office. But the last time we were fed that line, Trump toadies tried to blame the failed Yemen raid on an Obama decision that didn't happen. Thanks, but we'll wait for the leaks.
What we know — or think we know — is that Immigration and Customs Enforcement has been conducting a "surge operation" in the Southeast and California this week, that at least 160 people have been detained in California alone, and that such a number is not unusual for this kind of event.
We also know that at least two of the cities involved — Los Angeles and Austin — are "sanctuary cities" where local authorities do not actively assist federal officials with immigration matters, and which Trump has threatened for their recalcitrance.
We know that the Los Angeles ICE field director is strongly denying that the surge involves anything extraordinary: "Reports about purported ICE checkpoints and random sweeps are false, dangerous, and irresponsible," he insists.
Yet we also know that the Obama "priorities" have been expanded by a Trump executive order to include not just felons, but what is being reported as "immigrants charged with crimes that haven't yet been adjudicated; who improperly received a government benefit; used a fake ID to secure work and were caught driving without a license."
And we know that a Los Angeles acquaintance of ours — "seeing all these ICE raids outside of schools" in Austin and Phoenix — is offering to walk her neighbors' kids home from school, so their parents don't fall into a trap.
What we don't know are the backgrounds of people being picked up, beyond the quite harmless cases that have made the news, and the hardened criminals whom ICE has paraded.
And honestly, we don't know at this point whether we would trust any "proof" offered by the government anyway, without independent verification. These people make up massacres, for chrissake.
This is what happens when people lose faith in the legitimacy of their government: They treat their government as an occupying force.
Of the 11 million undocumented people in the United States, some 820,000 may have a criminal conviction — 200,000 of those perhaps felonies, although not all felonies are for violent crimes. That leaves more than 10 million people who live peacefully among us, raise families here, enrich our communities with their presence.
These people are Americans. They just lack the paperwork.
Federal raids in California raise fears for immigrant communities across US [Guardian]
What might Trump's deportations look like? 'A system that defies imagination' [Guardian, 11/17/2016]
Add a Comment
Please
log in
to post a comment