Flooding the Zone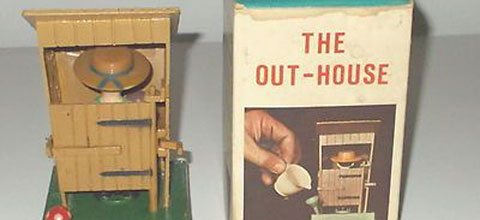 "Omarosa got hired at the White House," our friend who, unlike us, prefers not to swan dive into the cesspool of American politics, told us this week.
And really, as an emblem of the horrors to come, that was as good as anything, a recognizable manifest absurdity that requires no explanation. If you know Omarosa, we can spare you Mike Flynn, and Jeff Sessions, and Ben Carson, and Rick Perry, and Secretary Exxon, and hey, how much time do you have? You get the point.
But, as we explained to our friend, this is still the Preshow. Trump holds no actual power yet. We may be getting a steady diet of announcements and tweets, but they're still all digestible, even when they cause indigestion.
This will all change — dramatically — in two weeks. Après Obama, le deluge.
For a taste of things to come, consider next Wednesday. Obama will have given his Farewell Address the night before, so there will be a lot of chatter about that. Perhaps to steal the limelight, Trump will be giving a press conference — no, really, he swears, honest — that day.
Or perhaps the Trumpfest is designed to distract from the six — count 'em! — Cabinet confirmation hearings scheduled to be held Wednesday, highlighted by Secretary Exxon and Missus Senate Majority Leader.
It's not quite like secretly gutting your ethics watchdog the day after New Year's, but that opportunity doesn't come up very often, and ya work with what ya got.
What's odd is that you'd think Republicans were ashamed of their President's nominees, to try sneaking them through the news cycle like that. Shouldn't every Trump nominee be given his or her chance to bask in America's loving gaze? These are, after all, the very people who are going to make America great again, guided by Dear Leader. Let's salute them, one by one!
Yeah, you're right. Ironic Detachment is a pisspoor coping strategy. Didn't work with Reagan, either.
But soon enough, there will be so much bad news emanating from so many sources simultaneously that Republicans need not bother deliberately flooding the zone. We simply won't be able to keep track of it all. We'll have to satisfy ourself with picking off one or two, spewing venom at them, then moving on to the next day's golden shower of atrocities.
Every day. For four years. No exceptions.
And in the end, our friend's instincts may be right. Omarosa caught his attention because Omarosa was the easiest way to express that inchoate sense of awfulness we've all been feeling for two months as we await Our Republic's Rendezvous with Destruction. And our friend did what all Americans know to do in their hearts, what makes us great as a nation:
He went after the reality-show villain.
Because, honestly, that's a lot easier to get across than our incessant references to Jack D. Ripper.
Add a Comment
Please
log in
to post a comment