The Choad Ahead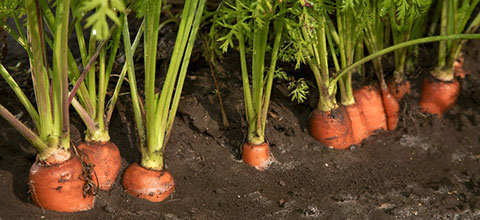 And here we are.
We weren't supposed to be here — we were punditsplained for months how this was not merely unlikely, but totally impossible — but anybody paying attention could see it happening, almost from the start.
Really: Calling John McCain a loser because he was a POW? And getting away with it? Put away your statistical analysis, nerds. We're in uncharted territory here.
And yet, since Donald Trump won Indiana Tuesday night, we've been treated to a barrage of new assurances that It Can't Happen Here. And you'll forgive us if we're in no hurry to pop the champagne.
We're in no hurry anyway because we're facing a classic Least Worst choice this November, but hey, that's The American System.
Speaking of which, have you heard about the Electoral College? Funny story: They choose the President. Always have. Except for that time five Justices chose for them, but we don't talk about that.
The Electoral College, as you know, and Our Nation's Media always forgets, predominantly votes in state blocs: Whether you win New York by a sliver or a landslide, you get all its 29 votes. This means that "national" polls are worthless for predictive purposes, since they tell us nothing about individual states, where the game is actually played. Hillary's — or Bernie's — lead over Trump in a national poll this week is all noise, no signal.
For that matter, with Trump declared consumptive presumptive only a few days ago, it's too soon to see any head-to-head state polls that would allow us to make even the most tentative of Electoral College head counts.
And even then…
The statistical basis of polling is a science, but the practical application involved a fair degree of art. The days when pollsters could rely on most people having landlines, and most of those landlines being answered around dinnertime, are long past. The demographics of the American electorate are shifting rapidly as well, so any scale-tipping pollsters do to match the numbers they can get with the population as they understand it, may be prey to a statistical snapshot that's already out of date. You do what you can and cross your fingers.
Which is why we've found that the best way to follow state polls (and thus, state counts) is as an average over time. Any bad rounds — outliers — get mixed into the batch, and as the long months unfold toward November, you get nice long lines that tell you whether you should start considering Canada as a place to raise your family.
Served us well in 2008. Obama had a very comfy electoral lead over McCain for months, and when Sarah Palin turned America's head with some inspired line-reading, we could see America's head quickly snap back once it witnessed her less-inspired improvisational skills.
But even our calm, measured approach presumes politicians behaving predictably. We know one of them will — Hillary will be a predictably awful campaigner — but nobody knows how Trump's nativist populism is going to play out with the general electorate, since nobody has seen a major-party candidate like Trump since…
Well, since Ronald Reagan.
And Jimmy Carter was not a particularly inspiring candidate in 1980.
Everything may indeed transpire in November with the confidence we're hearing this week — Hillary wins in an electoral landslide, perhaps taking Congress with her — but we'll wait to see some facts on the ground before joining the party.
Because it'll take a lot of clever YouTube supercuts to offset an endless chant of Crooked Hillary.
Add a Comment
Please
log in
to post a comment