You May Have Already Won!!!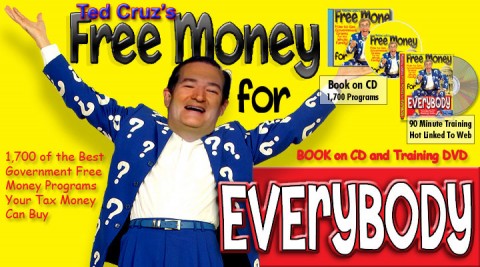 Looks like Ted Cruz is targeting the "Keep the government's hands off my Medicare" crowd with his latest mailer which tries to entice recipients with promises of free money from the government. The Huffinton Post reports:
Sen. Ted Cruz (R-Texas) is out with a deceptive new mailer that masquerades as official government business and promises people there's a "check enclosed" when it's actually asking for money instead.

A New Jersey resident sent The Huffington Post the latest piece of mail he received from Cruz's campaign. The envelope appears to have come from Cruz's Senate office and has his name printed the same way it often is for Senate business. In small type the mailer clarifies that it is for "personal" matters and was not sent at taxpayers' expense. It also promises a check.
The story includes the following image of the mailer: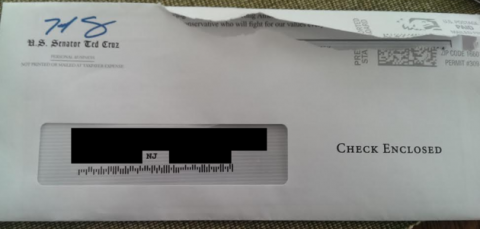 One wonders whether Cruz will find a way to blame CNN for this one, too…
Add a Comment
Please
log in
to post a comment