Last Call!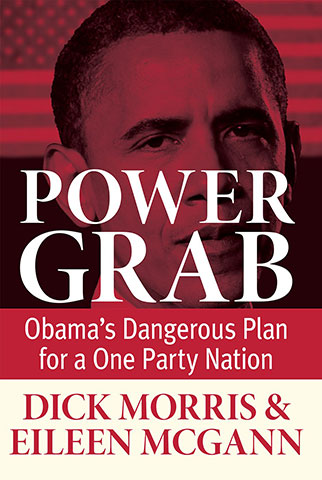 Title: "Power Grab: Obama's Dangerous Plan for a One Party Nation"
Authors: Dick Morris and Eileen McGann
Rank: 95
Blurb: "President Obama's style of leadership is proof that he is willing to use desperate measures. In Power Grab, Morris and McGann assert that Obama has embarked on an outrageous and sweeping scheme to decisively — and illegally — grab power away from Congress, the Courts, and the States to appropriate it to himself. Ultimately, under the guise of practicality, the President of the United States has become utterly intolerant and unquestionably dictatorial. He rules on his own by executive fiat and few, if any, in Congress protest."
Review We Have a Difficult Time Believing: "I am a liberal democrat but am seriously rethinking my whole ideology after this revelation."
Customers Also Bought: "The Obama Deception: The Mask Comes Off" by Alex Jones
Footnote: The best Dick can manage is some fauxtrage over executive actions implementing Obamacare, but hey, folks, we're six years in, and this is the last chance to peddle that stale swill before everybody shifts back to Hillarymongering.
Buy or Die [Stinque@Amazon Kickback Link]
Add a Comment
Please
log in
to post a comment