Who Has to Croak for Me to Get Some Sales Around Here?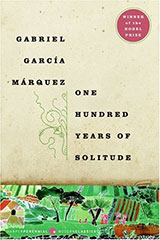 Title: "One Hundred Years of Solitude"
Author: Gabriel Garcia Marquez
Rank: 1
Blurb: "Inventive, amusing, magnetic, sad, and alive."
Review: "Hats off to those who could finish it. I, unfortunately, could not."
Customers Also Bought: Everything else they ignored in College Lit.
Footnote: Also #14, #20, #30, and #40. Watch yer back, Frozen tie-ins.
Buy or Die [Stinque@Amazon Kickback Link]
Add a Comment
Please
log in
to post a comment