Every Goddamn Year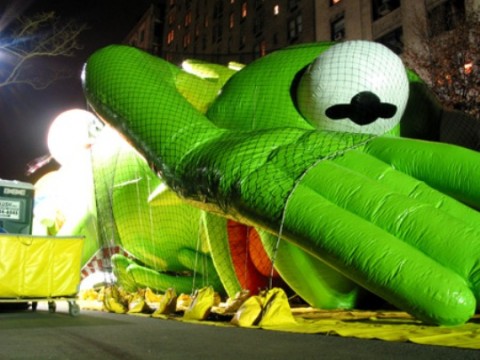 I live two long blocks from Central Park West, where they blow up the balloons for the fucking Macy's Thanksgiving Day Parade. And every fucking year I am woken up by fucking helicopters turning around over my 74th Street building as they take pretty TV shots of the fucking balloons. But tomorrow there is a chance, oh please please please, that the fucking balloons will not be in the parade because of high winds.
One other problem? All the fucking Park Slope mommies and daddies infesting the Upper West Side right now so their spawn can see the balloons as they are inflated. With their eight-hundred-dollar strollers. Never seen so many Volvos and Saabs in one place in my life.
Let's hope the winds are too high for the helicopters to even get off the ground – otherwise they'll go up just to show you the balloons aren't there.
Add a Comment
Please
log in
to post a comment