This is Why We Can't Have Nice Things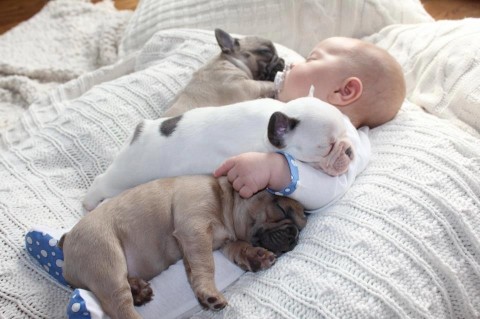 This is a picture of pug puppies and a baby. At least, I think that's what that is.
I don't know if any of you watch Martin Bashir on a regular basis. We do because he can be funny and trenchant in about equal measure. And plus he's not Chris Matthews. But yesterday, as you may already know, he suggested that someone should shit in Sarah Palin's mouth.
This came about because she referred to…
You know what? I really can't be bothered. No doubt he'll either have to crawl or resign. I don't know what he was thinking. Well, actually I do and if you have the patience to watch the video you'll see the point he's trying to make.
Trouble is: one can't excoriate the former half-term governor for abusing a slavery metaphor then turn around and do the same thing yourself. Not unless you have the decency to get drunk first.
Add a Comment
Please
log in
to post a comment