Ted Cruz Stinks!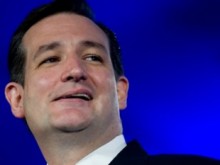 In more ways than one:
"I would end up fielding the [girls'] complaints: 'Could you please keep your roommate out of our hallway?'" his undergrad roommate at Princeton Craig Mazin told the Daily Beast over the summer. ("I would rather have anybody else be the president of the United States. Anyone," Mazin added. "I would rather pick somebody from the phone book.")
But Ted won the Values Voters straw poll! Suppose the Values Voters were standing upwind.