My Favorite Target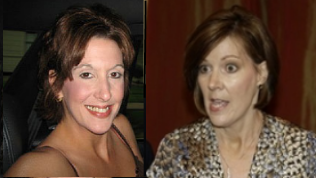 David Vitter is a piece of shit. He screamed family values in an ad that helped get him elected, then got caught fucking hookers. Prostitution should be legal, sure, but if you're a guy that gets elected by claiming he's loyal to his spouse and his family, and you're not, you deserve to be thrown out of office. Somehow, Louisiana voters don't agree with that sentiment.
Sen. David Vitter (R-LA) on Friday sent a letter to the Senate Ethics Committee requesting an investigation of Senate Majority Leader Harry Reid (D-NV) and Sen. Barbara Boxer (D-CA) for what he calls "attempted bribery."

The letter responded to reports that Senate Democrats were shopping around a plan to deny government contributions to lawmakers' health care plans if there is "probable cause" they solicited prostitutes. The proposal would effectively dredge up Vitter's 2007 prostitution scandal unless he stopped pressuring the Senate to vote on an amendment repealing federal contributions to legislators' health plans.
The graphic, by the way, was done by BlueGal – the hooker on the left, the wife (fittingly) on the right. Interesting ….
Add a Comment
Please
log in
to post a comment