2,244 and Counting
That's the running count of how many deaths have occurred due to guns in the United States since the massacre at Sandy Hook Elementary School.
Meanwhile, let's talk about the not-dead shooting victims.
Like 10-year-old Ka'nard Allen of New Orleans.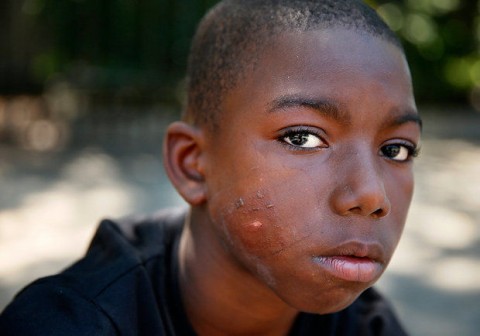 He was shot in the face on Mother's Day during a happy neighborhood parade. This is after his 5-year-old cousin was murdered and he was shot at his 10th birthday party last May. And after his father was killed in October 2012.
This is a national tragedy. And it's a travesty that this nation doesn't think it's a tragedy that 19 people got shot on Mother's Day.
He wants an adult to start peeling an orange for him because he can't get it started himself. He wants to dunk an empty juice bottle into a garbage can and launch high, elegant roundhouse kicks at the pail. He wants to get on that black four-wheeler and drive it off the grass speckled with broken glass, watching for traffic, circling on Simon Bolivar — fast. He'll even give you a ride on the back.
This isn't the most eloquent way to sum it up, but all I can say right now is, "We fucking suck."  Hang in there, Ka'nard. People you've never met are thinking of you.
Add a Comment
Please
log in
to post a comment