Which Hitch is Rich?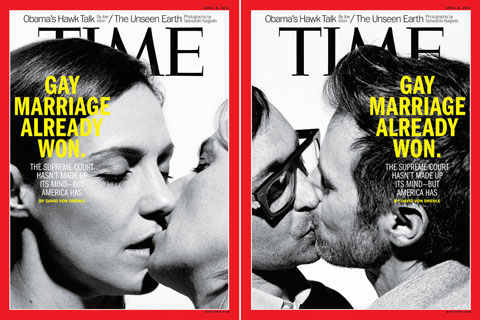 BuzzFeed is shocked — Shocked! — by the matching pair of new Time covers:
TIME Magazine Sexualizing Same-Sex Marriage With New Cover Photo
This might lead you to ask: How is marriage not sexualized? Except for separate-bed Fifties sitcoms, of course. Oh, and your parents. (The Management apologizes for weirding you out.)
Apparently there's reason to BuzzFeed's madness. We'll let them explain:
One of Time's two new cover photos declaring "gay marriage already won" looks like a wedding kiss. The other looks more like a makeout session.
Okay, fine. Just one question: Which is which?
Add a Comment
Please
log in
to post a comment