Gun Safety Tip #2: That Would Be Away From You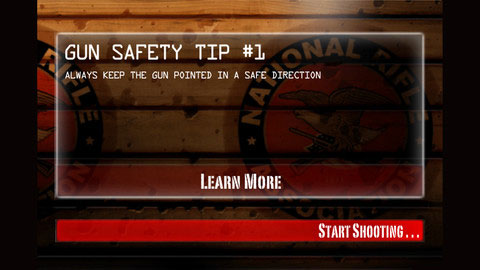 Our guest columnist may or may not be an officially licensed product of the National Rifle Association.
Meet NRA: Practice Range — the NRA's new mobile nerve center, delivering one-touch access to the NRA network of news, laws, facts, knowledge, safety tips, educational materials and online resources…
NRA: Practice Range puts the NRA's broad scope of resources in the palm of your hand — with 2nd Amendment newsfeeds, gun law information centers and educational materials that you can access anywhere, anytime…
NRA: Practice Range also offers a 3D shooting game that instills safe and responsible ownership through fun challenges and realistic simulations. It strikes the right balance of gaming and safety education, allowing you to enjoy the most authentic experience possible.
PS: A Little NRA Mystery [NYT]
Add a Comment
Please
log in
to post a comment