Thoughts This Thanksgiving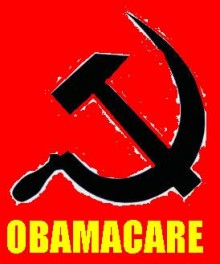 As children back in the Olde Country play traditional Thanksgiving games like Pelt the Leper or Vicar in a Frock one's thoughts naturally turn to that frail craft nosing her way, too late in the season, through Atlantic swells as she made for a point on the coast south of New York, north of Jamestown, hoping to find safe harbor. Of course a storm blew them off course – or the captain, eager to be rid of them, headed for the nearest landfall he knew – Cape Cod. It took them the better part of three weeks to come ashore. No, there was no rock.  Ignoring the teeming bluefish in Plymouth bay they complained of the lack of food. During the first winter more than half of them died. At one point only eleven of them were well enough to stand up, trying to care for all the others who were sick.
They were a mixture of the hopelessly dopey and the recklessly brave, wise and ridiculous in about equal measure. Teabaggers avant la lettre, communists who believed all property was held in common, nostalgic for the world as they imagined it used to be, eager to be quit of Leyden so they could keep themselves pure for their Lord's return, an event they expected to see in their lifetime.
It's possible, if one ignores the facts, to believe them to have been singled out in England for a special persecution instead of realizing that the whole country was in an uproar since the Reformation, then the counter-, the counter-counter-, and explosive growth under Elizabeth and New Deal of James I of England, VI of Homo. Yes, someone got hanged but their neighbors mostly thought they were crackpots, only good for swindling. And swindled they were every step of the way. Also mocked and ridiculed. And robbed. Beaten up and abandoned.
If one reckons the Mayflower Compact to be the first attempt at what would become a nation's constitution, it should be remembered that it was drawn up at the insistence of those not of the congregation, those who financed the trip by buying their places, who were not about to see their hopes for the new trading place to be wrecked by the religious fanaticism of the Browninsts who made up only half the passenger list. The first separation of church and state.
In Governor Bradford's dispassionate account he only allows his emotion to become apparent as he describes Plymouth 20 years after, abandoned, ruined, her church closed, all their effort gone for nothing. He declared the adventure a failure, soon to be forgotten. He longed for that time when he'd been young, when the congregation reckoned it was better to sell what little they had and throw themselves into the void rather than face the prospect of having their children grow up Dutch.
That's what made them leave: the prospect that their children would be more tolerant, less fanatical, more multi-cultral than they.
They feared the future and knew nothing of the past.
How could they ever have imagined the National Review Online?
Add a Comment
Please
log in
to post a comment