Pairs With Placenta Helper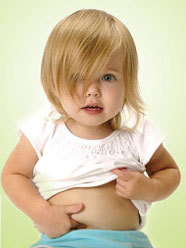 Our guest columnist has earned us ten cents in Google ads today.
Your baby's umbilical cord blood is a rich source of special blood cells called stem cells. These cells are the body's building blocks for blood, organs, tissue, and the immune system and are genetically unique to each baby. When you bank your baby's cord blood, you preserve a unique biological resource that is like a 'self-repair kit' for your child and other possible family members.
A growing number of families everyday are choosing to bank their babies' umbilical cord blood as a potential cure for dozens of cancers, blood disorders, immune and genetic diseases. This is especially true for families that have a history of disease. StemCyte offers many options to help families just like yours afford to save this precious resource.
There are many decisions to make during your pregnancy as well as preparation for the newest addition. Saving your baby's stem cells should be one of them. Cord blood can only be collected in the first few minutes after birth, so you must make this decision by your 3rd trimester, if not sooner, so that you have your collection kit with you to bring to the hospital. In some instances, you can get a collection kit when you arrive at the hospital. Not all hospitals have this option, so you really should enroll sooner, if possible.
Add a Comment
Please
log in
to post a comment