Greetings from Kolob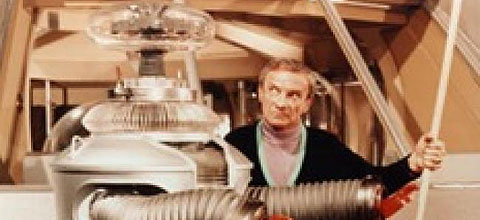 It seemed a good idea at the time: Launch a satellite into the vast universe, include a recording of the people of Earth saying Hello. And when Voyager finally landed on a distant unknown planet, the inhabitants were happy to send back a mechanical ambassador — biological travel being too dangerous — who would speak to us in our own language. Only there was a scratch on the Golden Record, the words were lost in retranslation, and now we're on the verge of interstellar war because that fucking lying robot pisses the hell out of us.
In other words: Mitt Romney is Carl Sagan's fault.
And with that fabulously tortured metaphor out of the way, we welcome you to our GOP Convention Open Thread/ConfabulationCon. Hey, have you heard about the Mormon drinking game? Take a swill every time Mitt tells the truth!
Add a Comment
Please
log in
to post a comment