Get Your Popcorn Ready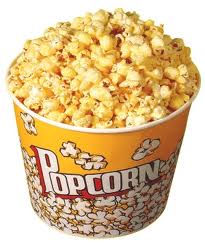 Word comes to us that Todd Akin's going to be on Piers Morgan's CNN gabfest at 2100 EDT.  In terms of strategy, it is horrendous.  In terms of comedy possibilities?  AWESOME. And thus I am proud to present this OPEN THREAD for y'all.  [BREAKING HARD — Rep. Todd Akin ran away! Bravely ran away, away! When danger reared its ugly head, he bravely turned his tail and fled!  Oh, man.  That's POOR.]
[Remainder of post continues with salient info and so on and so forth.  Maybe.]
[A preface.] I know that I've been AWOL around here.  Lots of reasons — work, exhaustion, a rough battle with severe depression, yada, yada, yada.  But one other reason?  The bullshit was just too glaring.  If the snark is obvious, I would add nothing of worth.  Don't speak unless you would improve the silence, and such.
But there was a EUREKA! moment today at Chicago Bureau World HQ this afternoon, which is explained post-jump.
So: this happened…
The Family Research Council offered strong support for Todd Akin on Monday afternoon… [saying] "We feel this is a case of gotcha politics…. We know who Todd Akin is because we've worked with him up on the Hill. He's a defender of life. He's a defender of families. This is just a controversy built up, it looks as though, to support his opposition…. Todd Akin is getting a very bad break here. We support him fully and completely."
Let's hit the old rewind button to… um… THIS MORNING….
The mainstream media largely "ignored" last week's shooting at the… Family Research Council, the president of the conservative group said Monday morning…. "I think the reason [for the lack of coverage] is, it doesn't fit the storyline," [Tony] Perkins said. "You know, it's supposed to be conservatives who are angry, who are filled with hate. And that's not the case."
SOMEBODY UP THERE LIKES MY INNER CYNICAL SELF! I'm back, baby!
I mean, come the fuck on: bashing the Southern Poverty Law Center for calling you guys a little ball of hate and tagging them with responsibility for a nutjob barging in with a month's supply of Chick-Fil-A and a gun, and THEN turning around hours later and coming to the defense of a guy who basically told women that, if you get pregnant from a rape, there's something wrong with your body?  Now THAT'S what I'm talking about!
Anyway: Morgan v Akin in a TABLES LADDERS & CHAIRS MATCH in fifteen minutes.  Have at it.
Add a Comment
Please
log in
to post a comment