Oh Mittens …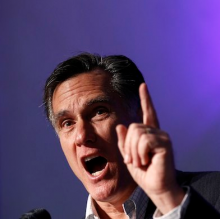 Mitt shits the bed again:
But Romney's campaign announced Saturday that it would block the news media from covering the event, which will be held at the King David Hotel [in Israel]. The campaign's decision to close the fundraiser to the press violates the ground rules it negotiated …
But look at this dancing horse!
UPDATE: FLOP!
Add a Comment
Please
log in
to post a comment