For the Bible Tells Me So …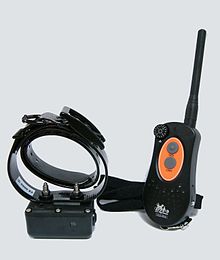 Appalling:
A Georgia couple was arrested this week on charges of child cruelty and false imprisonment after their 15-year-old daughter told authorities that she was forced to live in a chicken coop and wear a remote-controlled shock collar.

The 15-year-old, who was home schooled, reportedly said that her adopted parents, Samuel and Diana Franklin, punished her for not finishing school work by spending up to six days at a time in the chicken coop behind their house in Butler over the past two years.
"I've never seen anything like this personally," Georgia Bureau of Investigation Agent Wayne Smith explained. "If the allegations prove to be true, it's a very severe case."

A shock collar was found at the home when the parents were taken into custody on Tuesday. The girl said that a device similar to one that remotely locks and unlocks cars was used to activate the collar and punish her with jolts of electricity.
But religion isn't the problem!
Add a Comment
Please
log in
to post a comment