U. S. GAY!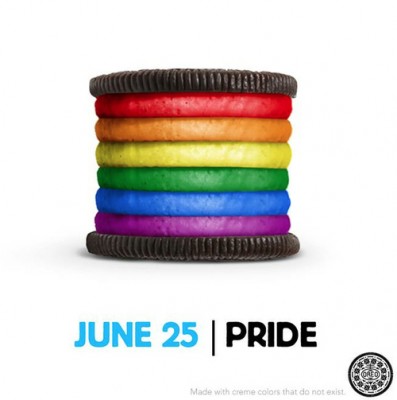 How the hell did this happen?
In my lifetime we have gone from being a mocked and maligned group of deviants, not worth the effort even to persecute, to being the nation's BFF.
Is it wrong got me to wish that everyone would STFU already? I'm sick of having to be fabulous 24/7. Yes, it's a strain. Most of the gay men I know are far from fabulous. Nobody swishes or cares much about drag races. I've always thought that stuff was a product of the ghetto, much more popular among our str8 allies than those of us engaged in the day to day stuff of life. I suppose there are still circuit parties though I've never been to one; I don't even know what the name means. I look forward to the post-gay world when we can all finally hang up our assless chaps and carry 15lbs too much extra weight like str8 men. (Full disclosure, some of us already do.)
Gay bars are closing, discos seem to be a thing of the past, now young men can hook up via Grindr. Whether we think that's a good thing depends on how much we think our opinions should govern the actions of others. But at least you don't need to get shitfaced to get a decent blow job. Which is progress of sorts. Some among us lament the passing of gayborhoods and community, as we gentrify downtown Detroit but I think it's a good thing. If there's nothing so very terrible about being gay there's nothing so very wonderful either. And no, Shirley, gay men do not all have innate good taste.
Let me take a moment to explain why I have no patience for that myth. Growing up gay, in the past, one shouldered a huge burden of shame – or let me put that another way, as a child it seemed huge because one was, well, a child and if your parents found out it would probably kill them. Unfortunately, this never seemed to work out. So one carried that feeling forward. Looking back, of course one is apt to wonder, what was the big problem? My theory is that Having Good Taste was a way for a gay man to mediate (as we say in gender studies) a place in the larger society that was non-threatening and could actually be encouraged: i.e., we did something useful. And if we couldn't be invited to dinner we could at least stop by for drinks. When I worked in Birmingham, AL, some years back, I worked with some very effeminate men who had all been integral to the look of George Wallace's wife and their houses. Same was true of Regan. Courts have always been staffed by eunuchs, which is what these men essentially were. Ken Mehlman, to give a more contemporary example, was only required to be 'discreet' while on active duty and once removed from DC was allowed to come out.
That's what's made the difference: we went from being invisible – aka, your favorite soap star – to being everywhere. And once the nation got over the panic of the Gays taking over the world and recruiting their children into The Lifestyle, the nation came to see that gay men and women are just as boring as their str8 counterpart. Which is as it should be. The last bastions of the closet are those areas most permeated with our culture's obsession with the idea of masculinity: Hollywood and Sport. But even there things seem to be changing as we begin to understand that all men like pretty things and dressing up. It's what men do. Nothing to be afraid of. If you want to see some truly pretty men spending hours each day primping so they look just perfect visit an army barracks. I've never seen so many mirrors. It's worse than being backstage at Covent Garden.
Nothing makes a man feel like a man like a big fancy hat. That's just human nature.
In the meantime, we have of course provided a fund-raising bonanza for all kinds of 'advocacy' groups. The National Organization for Marriage, a Catholic front group funded it's thought by five or six individuals with deep pockets and an overwhelming obsession with butt-secks, has just launched a boycott of General Mills for this image. They're up to about 16,000 followers on Facebook.
One can only throw up one's astonished hands. Happy Pride.
Add a Comment
Please
log in
to post a comment