End-Timer Steals Money, Has No Taste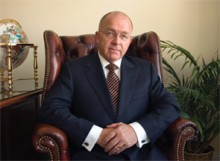 Another end-timer:
[Ronald]Weinland's defense attorneys told jurors during the eight-day trial that their client deposited church money in Swiss bank accounts because he believed society was in its "final days," and that before Jesus Christ returns, the U.S. financial system would collapse. Weinland's website claims the beginning of the end of earth as the human race knows it started on May 27 – just eight days before the start of the trial.

Prosecutors argued the teachings of Weinland's ministry were no excuse for not reporting the foreign accounts to tax collectors. Prosecutors also alleged Weinland illegally wrote off personal expenses as church expenses to evade $357,065 in taxes from 2005 through 2010.
…
But under cross examination by Assistant U.S. Attorney Robert McBride, Weinland began to appear ill at ease as he tried to explain why he deducted such expenses as a stay at The Venetian hotel and casino in Las Vegas, tickets to the Blue Man Group, and shopping trips to Nordstrom.
The Blue Man Group? Reallly? Why not Yakov Smirnoff or Carrot Top? If you're going to bilk your followers, at least spend the money on something tasteful.
Add a Comment
Please
log in
to post a comment