How the Queen Rolls
Wrote this post about a year ago, and running it again because now it's time for another annoying display of royal indifference:
And believe it or not, it's not in a Rolls.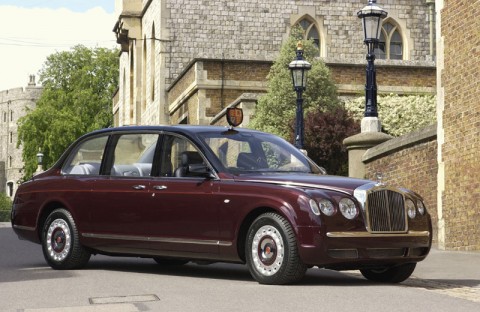 My interest in the Royal Wedding™ Diamond Jubilee™ is limited, so of course I wanted a car or cooking angle. Elizabeth II rides around in a heavily-modified Bentley, the donor chassis probably related to a Bentley Arnage. HRH likes a royal purple exterior and cloth seats, so that's what the car has. Note also the high roofline and large windows – the Queen is an expensive indulgence, so the Brits should be able to see her as she passes by.  More on the car here.
Add a Comment
Please
log in
to post a comment