Dept. of False Equivalences: Left-Wing Misogyny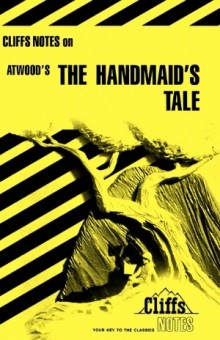 So, with Rush Limbaugh insisting that any woman who would like to see her health insurance include contraceptive coverage is a prostitute, the state of Virginia legislating forcible sodomy for any woman who would seek an abortion, and GOP candidates seeking to ban contraception altogether, conservative bloggers have been working harder than ever to do what they do best: draw false equivalences to argue that "the other side does it, too… and they're just as bad."
And yet, like a student who read the Cliff notes version of women's lib rather than the actual text, right-wing bloggers continue to show that they just don't get it. The latest pathetic example of false equivalence comes from Slate managing editor, conservative columnist Rachel Larimore. In a rather lame attempt to draw parallels between Limbaugh, Santorum, the state of Virginia, et al and the Left, Larimore draws our attention to two incidents that supposedly prove that Liberals are just as prone to misogyny as Conservatives:
With two incidents that were reported yesterday, the left is showing that it's just fine with misogyny and violence against women as long as the women in question aren't card-carrying liberal feminists. As David Weigel mentioned on his Slate blog, Donna Dewitt, the outgoing president of AFL-CIO South Carolina, bashed a piñata bearing a photograph of Gov. Nikki Haley, while men and women in the crowd shouted "Whack her harder" and "hit her again." Dewitt continues to smack the piñata long after it's knocked down, which is a nice touch.
Yes, in a nation as enamoured of violence and firearms and prone to murdering its politicians as we are, whacking a pinata bearing the likeness of a political opponent betrays an alarming paucity of judgment and a clear lack of good taste. How this equates to misogyny, on the other hand, is less than clear. Nor does Larimore attempt to justify the assessment through argument. It is simply assumed that an implicit threat of violence directed at a female politician is perforce misogynistic, whether or not there was anything gender-specific in the threat. So, not a very convincing example, to say the least.
Larimore's second example is a more appropriate one, to the extent that the incident in question is indubitably misogynistic in both tone and intent. More troubling, as far as her argument goes, is the identity of the "left-wing" misogynist Larimore singles out and the venue in which his misogynistic attack was published:
Elsewhere, Hustler has published an image—"a composite fantasy" in the magazine's description—of conservative commentator S.E. Cupp with a phallus in her mouth. Hustler's reasoning? "Cupp … is undeniably cute. But her hotness is diminished when she espouses dumb ideas like defunding Planned Parenthood." So let's shut her up. And, even better, use a penis to do it.
The problem with this example makes itself abundantly clear within the first four words of the paragraph: "Elsewhere, Hustler has published…" Hustler? Really? As in Hustler Magazine? These are the depths Larimore must dredge to conjure up an example of Left Wing misogyny? Larry Flynt as Liberal spokesperson? Hustler Magazine as journal of leftist political opinion? Since when has Hustler or its writers ever been embraced by the Left as ideological brethren and fellow travellers? –The answer, of course, is never– And pointing to a cartoon photomontage in Hustler as evidence of Left Wing misogyny is as disingenuous as holding up the reverend Fred Phelps as an example of Conservatives' disdain for the families of fallen soldiers.
Furthermore, while Larimore's second example is absurd, to be sure, to grasp just how unbelievably stupid her argument is, we've got to take a step back, for a moment, and spend a little more time considering the venue. Hustler magazine is a pornographic publication that monthly features pictures of naked women, spread eagle or crawling on all-fours, with more vegetables stuffed into their privates than are likely to be found at your neighborhood Trader Joe's. It is a publication that delights in bringing its readers images and stories depicting rape, incest and all manner of objectification, abuse and degradation of women. And yet, with all this, Larimore wants us to accept that the Left's failure to protest loudly enough against a Photoshopped photomontage of a Conservative commentator with a penis in her mouth is evidence that the Left is OK with misogyny as long as it is directed at conservative women: Last month's pictorial of a young woman being actually sodomized by three men was bad enough, but this photomontage of a conservative commentator with a Photoshopped penis in her mouth… well that's just taking things a bit too far!
The suggestion that this constitutes Left-wing misogyny is not just absurd, it is quite frankly, insulting and, yes, even obscene.
Add a Comment
Please
log in
to post a comment