BOOM! BOOM! BOOM!
For your pyrotechnical pleasure, enjoy last night's firework show at the Golden Gate Bridge in celebration of its 75th birthday. If you like things that go boom, this will be for you. (Sorry about the stupid commercial at the beginning of the video).
First, a still photo: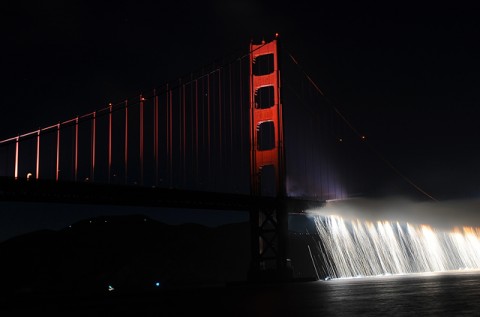 And video, courtesy of CBS:
More videos at SFist.
Add a Comment
Please
log in
to post a comment