The Ides of May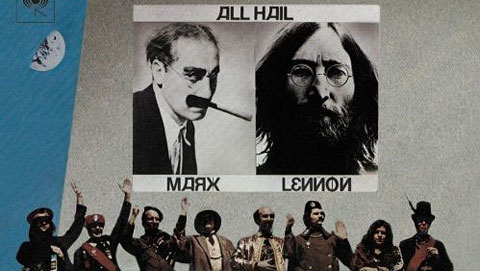 "Obama will officially launch his 2012 re-election campain, and no I'm not kidding, on Karl Marx's birthday, May 5th! First, we learn that Earth Day was started on the birthday of Vladimir Lenin, the Communist butcher and founder of the USSR, now we learn that Barack Obama, America's first Marxist president, is launching his campaign on the father of communism's birthday? Come on, now. This is just too appropriate! How fitting!
"Coincidence? Stupid oversight? Or, an intentional middle-finger in the face of the American people?"
May 5, 1260: Kublai Khan becomes ruler of the Mongol Empire.
May 5, 1640: King Charles I dissolves the Short Parliament.
May 5, 1809: The Swiss canton of Aargau denies citizenship to Jews.
May 5, 1865: In North Bend, Ohio, the first train robbery in the United States takes place.
May 5, 1919: Greek dictator Georgios Papadopoulos born.
May 5, 1920: Authorities arrest Nicola Sacco and Bartolomeo Vanzetti for alleged robbery and murder.
May 5, 1925: The government of South Africa declares Afrikaans an official language.
May 5, 1941: Emperor Haile Selassie returns to Addis Ababa, Ethiopia.
May 5, 1944: German troops execute 216 civilians in the village of Kleisoura in Greece.
May 5, 1959: Brian Williams born.
May 5 [Wikipedia]
Add a Comment
Please
log in
to post a comment