It Never Gets Old
Farewell, Frothy Mix! When I saw the picture of Santorum pulling out yesterday, I was struck with deja vu by the positioning and owl-like expression of his son: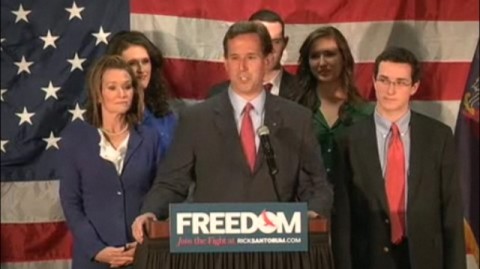 He's all grown up! Why, here he was back in 2006, the last time Frothy Mix pulled out: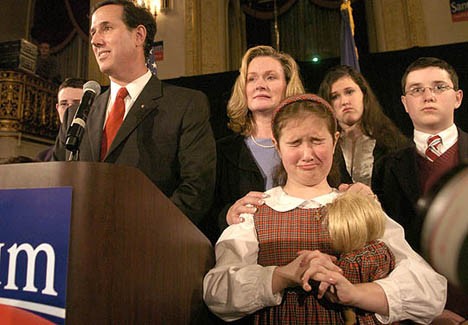 At least this time, they're not forcing the kid into a sweater vest. It's Daddy's turn.
Add a Comment
Please
log in
to post a comment