Stop Him Before He Reaches SeaWorld!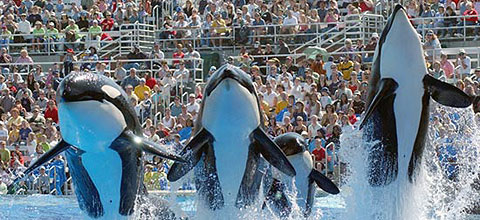 The part everyone's reporting:
A co-founder for Invisible Children was detained in Pacific Beach Thursday for being drunk in public and masturbating, according to San Diego Police Department.
Invisible Children? Aren't they the Kony 2012 crew? Yes. Yes, they are.
But wait — Sandy Eggo?
Jason Russell, 33, was allegedly found masturbating in public, vandalizing cars and possibly under the influence of something, according to Lt. Andra Brown. He was detained at the intersection of Ingraham Street and Riviera Road.
We know that intersection very well — just off the bridge heading into PB. Pacific Beach is Sandy Eggo's Party Neighborhood. MTV's Real World filmed some action there. Plus: Beach riot!
But that's not why we're running this post — not the news hook, not even the local angle. No, it's the best line we've read all week:
Brown said Russell was acting very strange.
In PB? By what standard?
Add a Comment
Please
log in
to post a comment