Happy Valentine's Day from The World's One True Religion!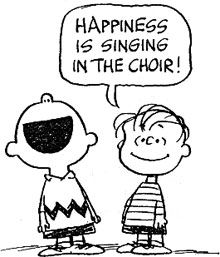 First, the news:
The last five months have been eventful for Steav Bates-Congdon.

First he got married. Then he got fired.

The popular music director at St. Gabriel Catholic Church in south Charlotte lost his job last month for marrying his longtime partner in New York, one of seven states to recognize same-sex marriages.
Yes, well, you saw that coming, even if Steav — no typo — didn't.
But here's the thing:
The Catholic Church considers homosexual behavior a sin, and Bishop Peter Jugis, who heads the Diocese of Charlotte and is the spiritual leader of Catholics in a 46-county area, has been a strong supporter of legally restricting marriage to a man and a woman.
Of course, the Catholic Chuch can marry and not marry whom it wants. And if you want to get into the rights of the Catholic Church as a direct employer — i.e., not via hospitals and universities — you're welcome to it.
But as we learned Monday, the Blunt Amendment would allow employers to deny insurance coverage if it violates their "religious beliefs or moral convictions". And here's a stellar example of just how messy that kind of exception can get.
Add a Comment
Please
log in
to post a comment