Rick Santorum's Napoleon Complex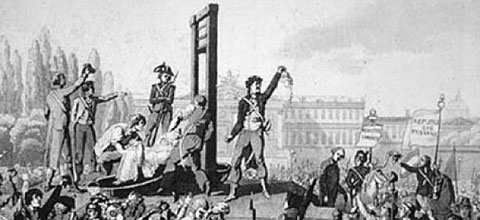 Our guest columnist is a frothy mixture of lube and fecal matter.
They are taking faith and crushing it. Why? Why? When you marginalize faith in America, when you remove the pillar of God-given rights, then what's left is the French Revolution. What's left is the government that gives you rights, what's left are no unalienable rights, what's left is a government that will tell you who you are, what you'll do, and when you'll do it. What's left in France became the guillotine. Ladies and gentlemen, we're a long way from that, but if we do and follow the path of President Obama and his overt hostility to faith in America, then we are headed down that road.
Add a Comment
Please
log in
to post a comment