Occupy Wins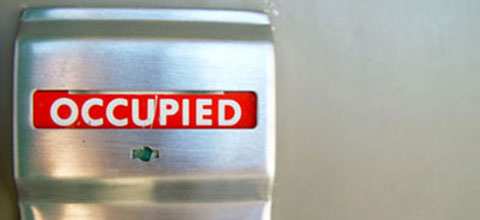 So we're chatting with the Male Parental Unit last night — well, listening, you know how that goes — and after the monologue drifts from the Ducks to Madonna to the Ducks, he mentions that he found a hundred-dollar savings bond in a drawer last year, and promptly cashed it.
Following which he received a Form 1099 for the taxes on it.
"Everybody pays taxes but the rich," we tell him.
And he replies—
Wait, let's set this up first. Male Parental Unit turns eighty this year. Male Parental Unit is a Union Democrat, but Male Parental Unit is not political. Male Parental Unit wouldn't know half the references in this Blogging Establishment, presuming that Male Parental Unit even read it, which he doesn't, because Male Parental Unit doesn't know about it, because Male Parental Unit's Son never told him, because Male Parental Unit's Son doesn't need Male Parental Unit to know that his Son is a Fucking Potty Mouth.
All of which is to say, Male Parental Unit is the last person we would expect to say what Male Parental Unit said. Well, besides Female Parental Unit.
So, as we were saying to Male Parental Unit, "Everybody pays taxes but the rich."
To which Male Parental Unit replies:
"The One Percenters."
We think we also heard a needle dragged across vinyl, but that's probably our imagination.
We have been less than kind to the Occupy movement. We have considered them naive utopians. We have called them Fleabaggers. We're still not exactly fans.
But credit where due: They changed the conversation.
We know this, not because of cable hosts, not because of polls, not because of politicians on both sides who have copped the language, but because of one simple fact:
They got Dad.
Dudes. Respect.
Add a Comment
Please
log in
to post a comment