Meet Stinque's Shero of the Day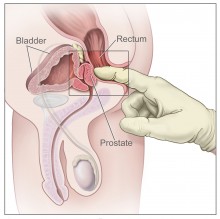 Because I'll start stroking out if I talk at length about the pink-plastering Komen Foundation deciding they can't fund breast cancer testing programs at Planned Parenthood clinics, yet I can't quite totally pivot away from the Department of Lady Bits to the Department of Soul Train Memories tonight, I present to you my nominee for Stinque's Shero of the Day:
To protest a bill that would require women to undergo an ultrasound before having an abortion, Virginia State Sen. Janet Howell (D-Fairfax) on Monday attached an amendment that would require men to have a rectal exam and a cardiac stress test before obtaining a prescription for erectile dysfunction medication.
Oh sweet 8 pound 7 ounce baby Jesus, thank you Sen. Howell for bringing me so much joy and stopping me from going completely stabby.  Now I can return to "Top Chef: Texas" without feeling like there's yet another thing I have to do tonight.
P.S. If you are still spitting mad about the pink-washing chicken-shit Sarah Palin-loving, not-actually-funding-research group that slaps pink ribbons on toilet seats, somehow pressures NFL wide receivers to wear pink cleats in games in October, and makes me have to hyphenate a lot of words, then I present to you two fantastic women-centered organizations that you can throw some money at:
1. Breast Cancer Action – a group that asks that you to "Think Before You Pink" and wonder why the toxins in our environment and food are linked to the increase in the rate of breast cancer,
and of course, my rock stars at
2. Planned Parenthood, which provides breast cancer screenings to hundreds of thousands of women each year.  Tip on Planned Parenthood – to maximize your impact, pick the most obscure state/region – Wyoming, Mississippi, South Dakota, etc. – and donate directly to the affiliate.
Nojo adds…

Found on the homepage of the Komen.org website Wednesday night. A minute after we took the screenshot, it was gone. Somebody's working late!
Add a Comment
Please
log in
to post a comment