The Double-Taxation Shell Game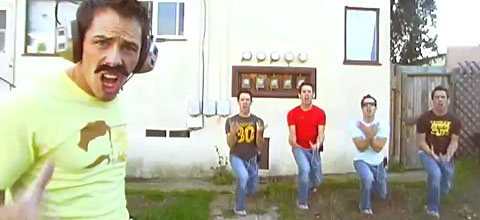 Over at NRO, John Hood revives an argument we haven't heard for awhile:
A competent presidential campaign, one that could really pose a challenge to a sitting president with a massive war chest and organization, would never settle for the media spin that Mitt Romney had a 15 percent federal tax burden over the past two years.

A competent campaign, and candidate, would explain that Romney's real federal tax rate on his investment income was more than 40 percent (being conservative, after deductions and such), since the revenue stream was subject to both a personal tax rate and the corporate tax rate.
Shall we? Let's.
Let's, for example, point out that if you're working for a company, and not investing in it, you're paying full taxes on your income. Oh, but you're not drinking from the revenue stream, are you? No, but if that revenue stream dries up, you're out on the street. Mitt just deducts the loss.
Let's also point out that as an investor, you're protected from that company's misbehavior. If, say, you invest, and then the company takes a crushing loan to bestow you a healthy return on that investment, you're not on the hook for paying it off. And if the company collapses under the weight of that crushing loan, no problem! You've already turned a profit! Ain't capitalism wonderful?
But let's get down to it. "Capital gains" actually covers two very different things: stock sales, and dividends. (Yes, this is the Schoolhouse Rock version.) If, say, we bought a share of Apple for $20 twelve years ago, like we joked with a friend about doing at the time, that share would have been worth $420 at 4 p.m. yesterday. (And maybe $450 at 9:30 a.m. this morning, following Apple's blockbuster quarterly earnings.)
Problem is, we would have to sell that share to see that $400 capital gain. Apple hasn't paid a dividend since 1995.
That's right: Apple has kept its Revenue Stream all to itself.
So the argument that stock sales are double-taxed is specious — or, as economists put it, "a crock of shit". They were never taxed to begin with. Apple investors don't see a penny of Apple revenue — it's all in the value of the stock when bought and sold.
That leaves actual dividends: A company earns a profit, pays corporate taxes on it, then pays a dividend to investors from what remains, for which the investors pay their own taxes. We won't bother looking into how Mitt's capital gains sort out – let's just presume it's all dividends. Aren't those double-taxed?
The answer is, well, metaphysical.
We're a freelancer — a sole proprietor. Our business income is our income. A few years ago, we started a t-shirt company. It failed. It's losses were our losses — mainly because we didn't bother setting it up as a limited-liability partnership. (No worries — ours was primarily sweat equity, and the company never risked more than another dude had put up in cash.)
Had the t-shirt company met with some initial degree of success, then we would have gone to the trouble — and expense — of some form of incorporation. An incorporated company — a legal person, if you remember your Citizens United — offers its owners and investors substantial protections against personal liability. Substantial legal protections — not because corporations exist in nature, but because that's how our laws treat them.
Thus: Steve Jobs may have founded Apple, he may have run Apple — but despite appearances, Steve Jobs wasn't Apple. (Just ask him when he got fired the first time.) His finances and Apple's were entirely, legally separate.
And that "revenue stream"? Apple's. Not his.
The moment that dividend is paid, it's paid out — out of one legal entity, and into another. That makes it a transaction, and Hello, IRS!
If you want to argue that it's the same money, the same "revenue stream", fine. And we'll happily agree with you — just as soon as we change the laws governing corporations to match. And if Mitt wants to take personal responsibility for his investments — like they used to at Lloyd's of London — then he's welcome to enjoy the freedom of "single" taxation. Until then, pay your fucking taxes, you fucking tax cheats.
Add a Comment
Please
log in
to post a comment