Looking Out for Number One Percent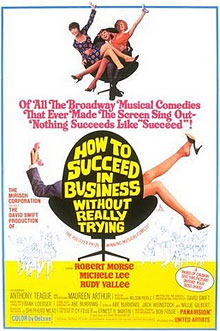 "Never get a job," our local bowling-alley proprietor once told us, "where you have to work with the public." His wisdom was offered a moment after dealing with an unruly customer, but we've remembered it over the years because not only does it apply to our own experience — in particular, answering the local paper's complaint line during college — but also observation: Retail jobs pay shit.
Nobody wants to work retail. You only work retail when, for one reason or another, you have no other choice. One reason for going to college is to escape retail — to leave the Floor for the comfy confines of the Cubicle.
Which brings us to Mitt Romney.
His claim to have created "a hundred thousand jobs" — third-hand, through vulture-capital investments — is being (properly) criticized for only counting the Plus Column, and ignoring the Minuses. But nobody seems to be talking about the kinds of jobs Romney claims to have created.
Shit jobs.
Before we go there, let's pick another company for contrast — say, Apple Inc., the (occasionally) most valuable public corporation in the world. Apple employs 60,000 souls worldwide — but when you hear that number, you'll also usually hear that 36,000 of them work in the retail division. Those aren't bad jobs for retail, from what we hear, but those aren't the real jobs — you want one of those other 24,000 jobs, the ones where you don't have to wear a red shirt and smile for the morons all fucking day.
With that in mind, let's look at what Capitalist-in-Chief Mitt is pitching as his track record:
Staples: 89,000 jobs
Sports Authority: 15,000 jobs
Domino's: 7,900 jobs
Notice a pattern?
Again, ignore the statistical spin: Forget that Mitt's not counting jobs lost elsewhere in the Bain portfolio, or that he's counting jobs long after he left Bain management. Instead, just look at the jobs.
They're all fucking retail. Including, God help us, pizza.
None of them are manufacturing, unless you care to make a snarky comment about the quality of your home-delivered stoner snack meal. None of them create anything, like the iPad we're writing this on. They're all shit jobs, certainly better than nothing, but not those Living Wage Middle-Class jobs politicians like to promise us.
And that's the heart of Mitt's economics pitch: Shit jobs selling other people's shit.
But, hey, Mitt's a quarter-billionaire, so it's not like there isn't any money in it. It's just that in Mitt's businesses, like Mitt's America, all the money floats to the top.
Add a Comment
Please
log in
to post a comment