Sic Semper Tyrannis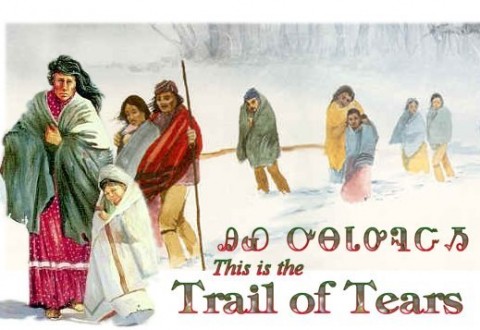 Today we shall examine two quotes, side by side. The first, from our esteemed former Speaker of the House of Representatives, and current GOP frontrunner.
Like Jefferson, Jackson, Lincoln and FDR, I would be prepared to take on the judiciary if, in fact, it did not restrict what it was doing.
-Newt Gingrich, announcing his intention to abolish the 9th Federal Circuit court for issuing decisions with which social conservatives (such as himself, presumably.. don't laugh) disagree.
The second quote is a little less recent:
John Marshall has made his decision; let him enforce it now if he can.
–President Andrew Jackson –whose disdain for Federal Courts Gingrich admires– reacting the U.S. Supreme Court's decision in Worcester v. Georgia (1832), that denied the Federal Government the right to evict the Cherokee people from their lands. In 1830 Congress passed the Indian Removal Act after gold deposits were discovered on the Cherokee peoples tribal lands. Though the Supreme Court ruled the law unconstitutional, Jackson ignored the ruling and the eviction proceeded apace. The removal, which ocurred at the height of winter, led to the deaths of well over 4000 Cherokee men, women and children, who were forced to undertake a death march of over 1000 miles to their new reservations in Oklahoma. The march has since come to be known as the Trail of Tears.
Add a Comment
Please
log in
to post a comment