Newt Gingrich Has Never Worked a Day in His Life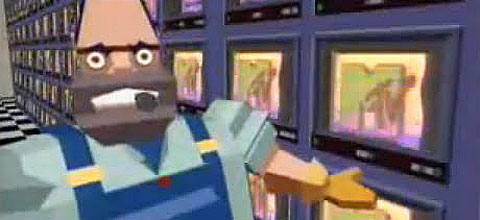 Newt Gingrich, launching his campaign to put Dickens back in Christmas, used a curious phrase to express his demand that poor kids clean toilets: They need to learn the "dignity of work".
Which led us to wonder: Has Newt ever worked?
And by "work", we mean — well, the metaphorical equivalent of cleaning toilets. You know: A job. Like most people have. And most people hate.
By the standard most folks understand, Newt certainly hasn't worked since November 1998, when he quit Congress after blowing the midterm election. He's certainly been scheming, but he hasn't been working.
For that matter, holding a Congressional seat certainly isn't a job. If you care to dispute that, ask how many votes congresscritters can skip before getting fired. And ask how many Republicans would claim it as honest work. Never mind dignified.
And since Newt held that seat since 1979, that's at least three decades that he hasn't worked.
Let's knock off the fourth: From 1970-1978, Newt taught at West Georgia College, which he quit after being denied tenure. We've been associated with a public university all our life, so we're intimately familiar with the claim that faculty members work hard. And if our support-staff mother had the same generous vacation terms as the Call-Me-Doctors, we might even be inclined to agree.
But try convincing teabaggers that being a college prof is honest work, and you'll understand why we're not counting it.
We're not counting the Sixties, either: Newt graduated high school in 1961, college in 1965, earned a master's in 1968, and a doctorate in 1971. (Gee, what else was happening while Newt was prime draft age?)
Which now sets us back a half-century. But surely Newt spent his high school years cleaning toilets to build his character? Nope. France. Army brat.
Our research certainly isn't exhaustive, but if there's any evidence that Newt himself enjoyed the character-building toilet cleaning he advises for poor kids, we can't find it. Which only makes sense. Because when it comes to Newt Gingrich, "dignity" isn't the word that comes to mind.
Add a Comment
Please
log in
to post a comment